IN THE FOLLOWING LINK ARE LISTED (IN ITALIAN) THE MAIN FEASTS AND THE EVENTS IN UMBRIA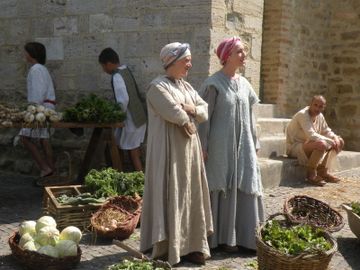 Main events held in Bevagna include:
- Primavera medievale (April): exposition of local culinaric and artistical products held by the Associatione Mercato delle Gaite.
- Arte in Tavola (end of April): Spring festival with exhibitions by local artists, concerts, exhibitions of local products and dishes with degustation.
- The Mercato delle Gaite (Market of the Gaite) is a reenactment of the daily life of the City between 1250 and 1350. With the term Gaite or Guaite are indicate the four districts (St. George, St. John, St. Peter and St. Mary) in which was divided Bevagna. But it is not just a party, it is also a competition: the Gaite organize their own markets independently, competing with each other in four challenges (market competition, crafts competition, gastronomic competition, archery competition) to win a prize, the Palio of Victory, which goes to the district who plays more closely the role it plays in the Middle Ages. The city during the 11 days of the feast comes alive of the sounds of the Botteghe dei Mestieri Medievali (Medieval Crafts Workshops), and everywhere are put on taverns and inns where you can taste local products. The result is amazing: modern Bevagna merges with the Middle Ages Bevagna and its inhabitants, abandoned their everyday clothes, wear fabrics of nobles, peasants, lawyers and craftsmen, reviving the traditional activities of their ancestors.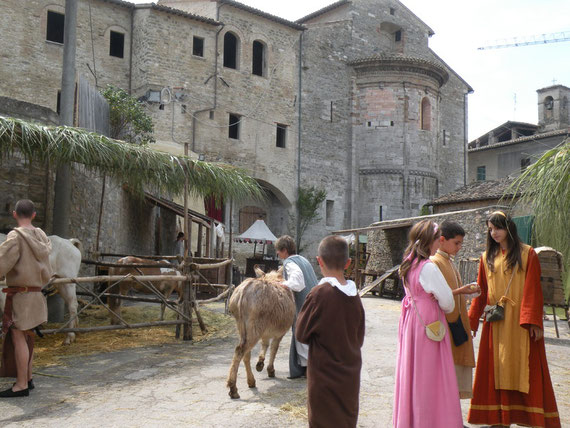 To book or to have more information about this accommodation, please contact the owner
 Primo Proietti - e-mail first@unipg.it